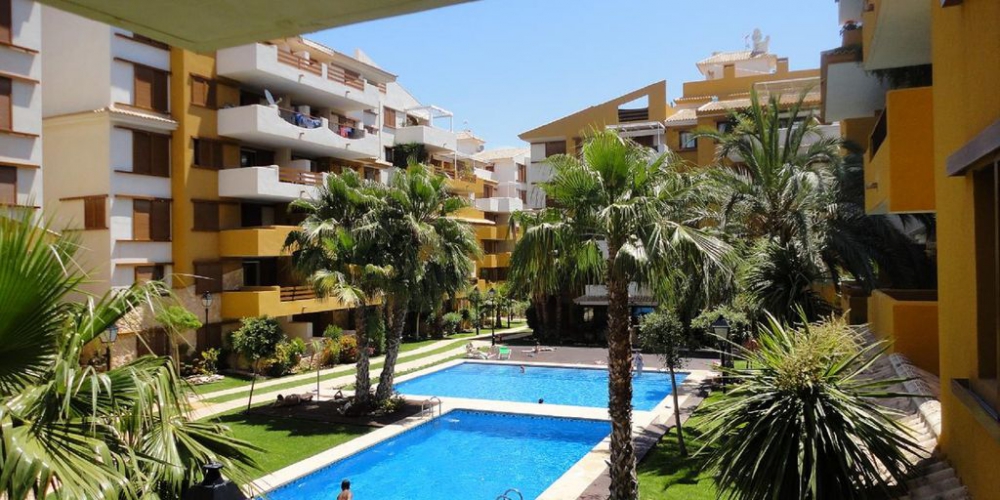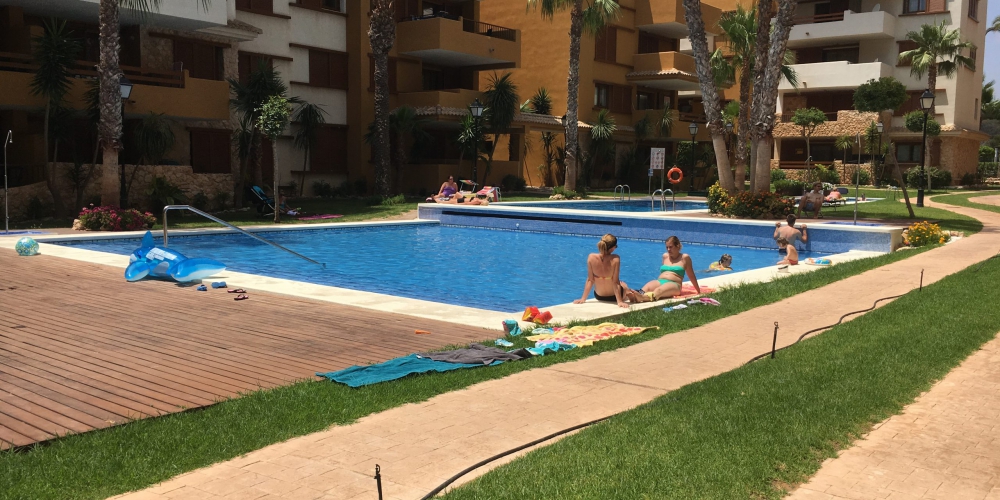 "Prima Spanje" in Punta Prima
A Punta Prima stay in one of the 3 beautiful Resorts with beautifully landscaped subtropical gardens, fully equipped luxury apartments and child-friendly swimming pools, less than 300 meters from the sea and beaches on the Orihuela Costa and only 3 kilometers south of the center of Torrevieja. All facilities such as terraces, bars, shops, supermarkets, bus stop and beach are within walking distance.
This ideal apartment in the Ocean Front Resort Senorio in Punta Prima has an area of ​​100 m2. The balcony is located on the southwest. On the balcony you can enjoy a wonderful sunset. From your balcony you have a beautiful view of the sea, the beautiful surroundings and the beautiful adjacent park. This stylishly furnished apartment is located on the 3rd floor and has 2 bedrooms, 2 bathrooms, one with a bath, alarm, a spacious living room with flat screen and smart TV, WiFi and a spacious kitchen with all (built-in) equipment plus a washing machine and a large fridge / freezer. There are 4 swimming pools in the park. There is permanent surveillance in the park. In the context of corona, we adhere to the RIVM advice regarding cleaning and disinfection.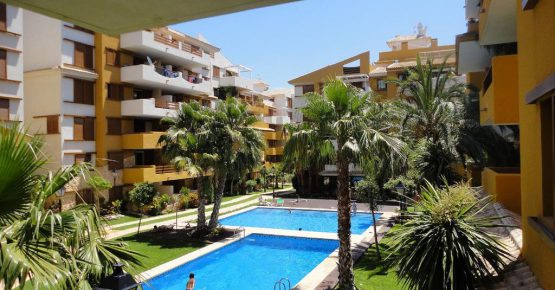 An impression of the appartment Prima Spanje.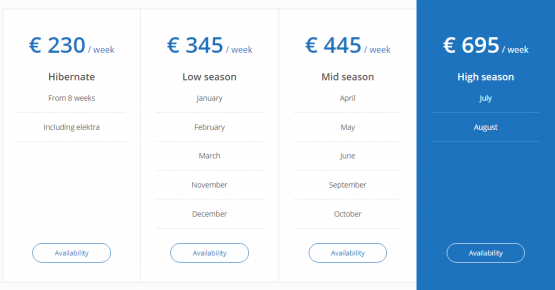 Find out more about the current prices per season.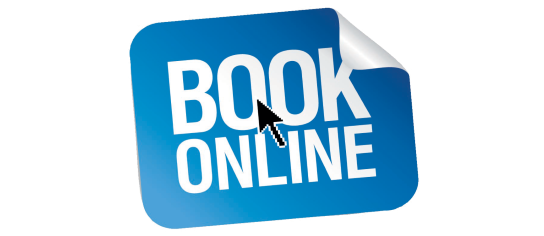 Quickly view availability and book Prima Spanje.
Let surprise you by the beautiful surroundings.